Want to make a reservation?
Please contact Elk Cove Inn owner, Rakesh, with dates for your stay, room selection, phone number and best time to reach you:
To our Valued Guests,
We hope you remain safe and healthy as the COVID-19 virus continues to have a large impact on all of us and our communities. Elk Cove Inn & Spa is currently closed as we follow the guidelines issued by Mendocino County and the Governor of California. The safety and well-being of our guests, staff and the community we are lucky enough to serve are of paramount importance to us.
Regarding existing reservations:
To those who have upcoming reservations during this time, we will automatically extending full credit towards a future stay by you or any one you authorize with no expiry date.
We have automatically canceled any reservations during the last half of March and all of April. (We shall do auto cancellations as long as we are closed.) There is, of course, no cancellation fee and no need to write to us to cancel.
If you have booked through online booking agencies like Expedia, Booking.com, Groupon or Travelzoo, you must write to rakesh@elkcoveinn.com for a credit or refund on your April or May and any future reservation.
• If a refund is required, we will process your deposit less $50 right away . This $50 cancellation fee does not even cover the credit card processing charges .But if the deposit stays with us ,there is no cancellation fee,We promise that your deposit is safe and secure with us and does not expire and is transferable to any other guest. Please contact the owner Rakesh with any questions or concerns: rakesh@elkcoveinn.com.
For those looking to make upcoming reservations, we have amended our cancellation policy to allow guests to reschedule their stay without penalty if it becomes necessary. We hope this amended policy provides comfort to guests knowing that deposits for reservations that may be affected by the virus will not be lost.
We plan to re-open as soon as we have permission from the Governor of California. We will be enhancing our already thorough cleaning and sanitizing procedures, and we will take whatever steps necessary to be sure we provide you with a safe and relaxing environment.
When we are past these very challenging times we will be here for you, to welcome you back with warmth and hospitality and to provide a refuge for relaxation and rejuvenation.
– From all of us at Elk Cove Inn & Spa
Mendocino Coast Bed & Breakfast Inn
ELK COVE INN & SPA. Discover one of the most romantic boutique hotels on the Northern California Coast – 150 miles North of San Francisco; 25 miles south of Mendocino. This one-of-a-kind, ocean view Mendocino Coast bed and breakfast, with luxurious accommodations and European-style Day Spa is totally dedicated to your rest, relaxation and rejuvenation.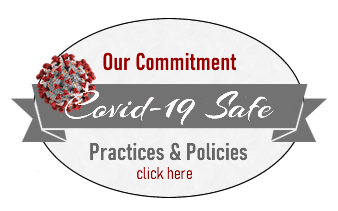 Not far from Napa and Sonoma, a drive on California's Route 128 takes you through the Anderson Valley — home to popular wineries and champagne cellars — then leads you through a magnificent redwood forest to the Pacific Ocean and on to the majestic Elk Cove Inn situated on the most breathtaking route of California's Highway One.
Elk Cove Inn is a favorite for romantic getaways, honeymoons and anniversaries, people who travel with their pets, girlfriend getaways, LGBT travelers, spa retreats, marriage proposals, elopements, weddings … reunions and business gatherings! We enjoy a steady stream of those who travel by bicycle and motorcycle. And we've become a popular destination for singles who come for the beauty and serenity and stay for the inclusive vibe of friendship.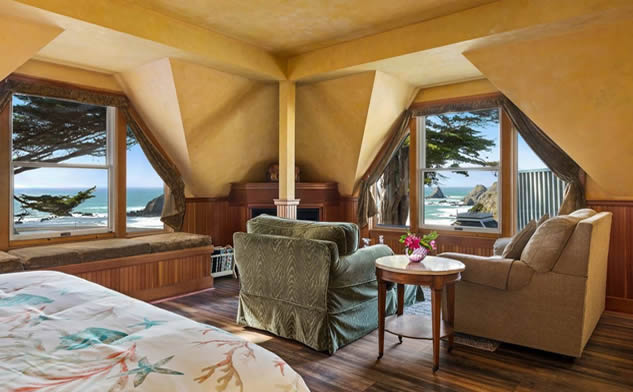 Romantic Rooms in Historic Mansion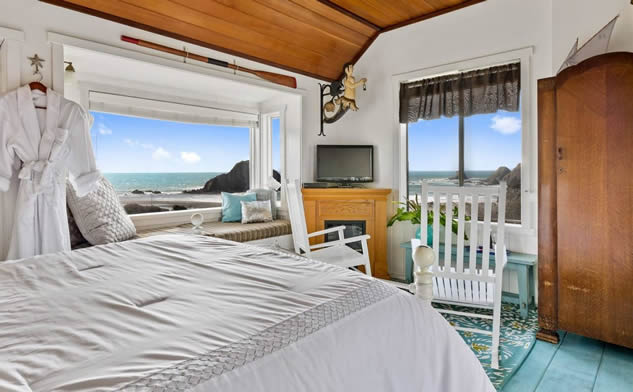 Relaxing Rooms in Oceanfront Cottages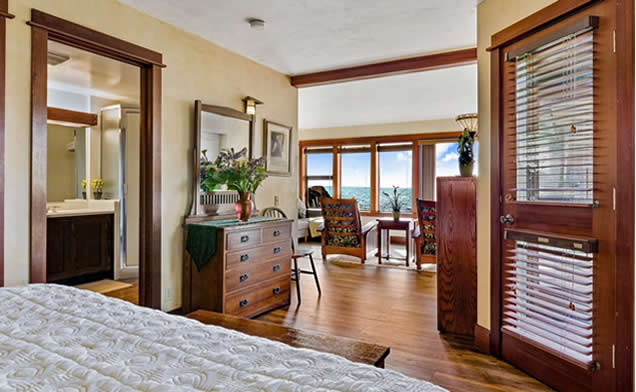 Spectacular Ocean View Suites
BOOK DIRECT for the BEST RATES on the Internet
Book your stay at Elk Cove Inn by using our ONLINE BOOKING page or by calling 707-877-3321.
Others (like Expedia, Booking.com and TripAdvisor) claim to have the best rates for Elk Cove Inn. Be assured, they don't!
Not only do we have the best rates, we offer personalized concierge services, and, at times, room upgrades.
Plus you get access to our special offers. Like our TUESDAYS ARE FREE through June 30th!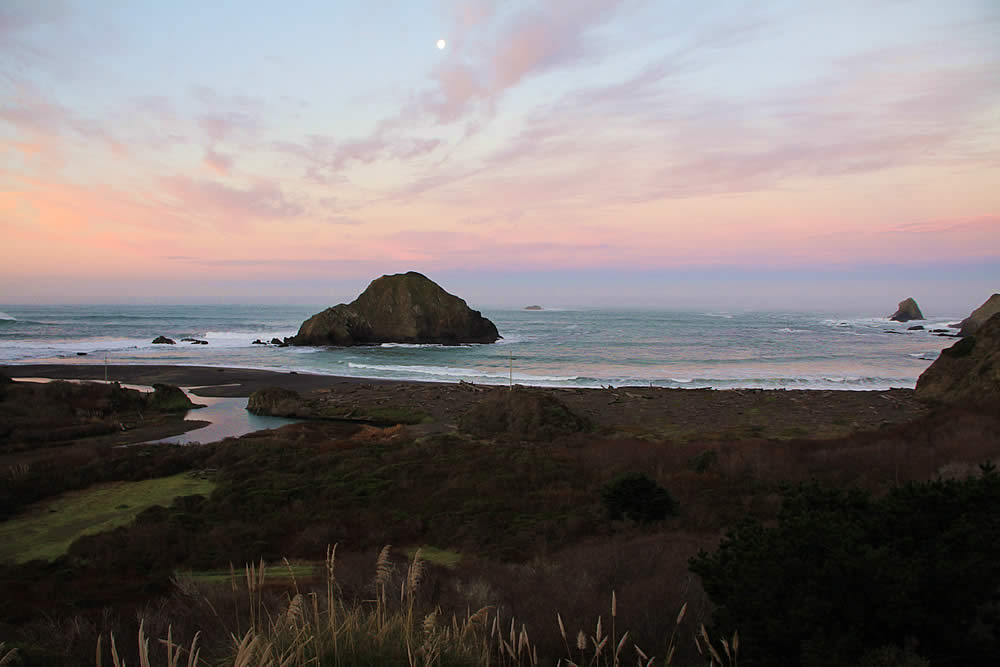 Included in your stay …
Welcome gift basket with homemade chocolate chip cookies, fruit and wine on arrival.
Champagne with our delicious complimentary breakfast.
Cocktails and wine served every afternoon in our lounge.
Wi-fi throughout the property.
Satellite TV available in most rooms.
Local and long distance phone calls in U.S. and Canada.
And the best ocean views on the Mendocino Coast!
Proposals, Elopements, Weddings
Imagine an enchanted Northern California Coast Wedding. Standing with your beloved under the gingerbread roof of the gazebo or on the beach with the Pacific Ocean spreading out to the horizon beyond is an unforgettable setting for that most special moment. Who wouldn't want to be married here on the Mendocino Coast? It's soulful, very romantic. You take away with you a gift that lasts the rest of your life.
Elk Cove Inn featured for weddings in "California's North Coast"
"Totally Romantic! We decided to spend our 40th Anniversary at the " Elk Cove Inn & Spa ", in Elk CA. It was a tropical paradise ! The flowers all around were so beautiful, you could hear the crashing waves from your room. We had a ocean view room and the sunsets were Awesome. To top that off everything you ever wanted or needed was in your room: ice box, microwave, Keurig coffee maker, coffee pods, silverware, glasses, can opener, salt & pepper. There was a special goodie basket waiting for us on our bed with grapes, cookies, microwave popcorn and wine, There was an electric fireplace in the room and a smaller one also,the bathroom was huge, with a shower and jetted tub … The breakfast buffet was to die for, so delicious. In the evening they had crackers, celery, spread and different wines.There is so much more…. We cant wait to come back!!" – TT, Granite Bay, Trip Advisor