Mendocino Coast B&B Spa Services
Experience our healing sanctuary — a meditative, intimate and beautiful setting where you can relax and rejuvenate … and couples can reconnect. Feel your body melt under the purest organic and cruelty-free oils, minerals and salts in the hands of our expert massage and body therapists. Our private cocoon caters to only 1 or 2 clients at a time. It's just you, your therapist and the serenity. Treat yourself. Reward yourself.
Connie Love, our in-house spa therapist, will work with you with the heart and hands of experience. Connie has been a licensed professional bodyworker since 1993 and a yoga teacher since 2003. Connie lives and works at Elk Cove Inn exclusively.
Connie's touch is strong, yet soft. Her keen ability to listen, intuit, and employ many techniques within the healing arts provide you the opportunity to unwind stress, unblock stuck energy, and recharge your body and mind. Let her nurturing, flowing style, and her wit and wisdom create a comfortable place to BE.
Reservations: 1-800-275-2967 or weddingsandspa@elkcoveinn.com
Advance reservations are required. Spa guests must be 18 years or older.
Cancellation Policy: Must cancel appointment at least 48 hours of scheduled time or full fee will be charged.
ELK COVE SIGNATURE MASSAGE
Relax your body, quiet your mind, and take a deep breath, as a soothing and
calming touch offers you time and tranquility to release and let go.
Application of essential oils, warm towels, and hot stones may be used to
customize your experience. BE NURTURED.
60 minutes – $125 90 minutes – $150
ELK COVE THERAPEUTIC MASSAGE
Release chronic patterns of tension and pain. Deeper and more focused
pressure, stretching, and tools, may be utilized to facilitate positive
results. BE FREE.
60 minutes – $150 75 minutes – $165
JIN SHIN JYUTSU
An ancient art of harmonizing life energy in the body. This is not a
physical manipulation of tissue and uses minimal pressure while holding
specific points on the body. The hands are used as jumper cables over
clothing to redirect or unblock the flow of energy along its pathway. BE
STILL.
60 minutes – $95 75 minutes – $120
COUPLES REDISCOVERED
Share time in our intimate, beautiful setting. While one is receiving
bodywork, the other may relax and enjoy the quietude meditating, stretching,
reading, sipping tea, or simply resting. After an hour, the two of you
change places. OR, you both enjoy the cozy warmth of the massage tables
while the therapist flows effortlessly between the two of you providing each
your individual needs. BE TOGETHER.
60 minutes each – $250 75 minutes each – $275
If you enjoy the sauna and steam shower as part of your spa experience, you
may add it to the one hour session. – $295
COUPLES YOGA
On the beach or in the spa one couple or more will go through various
postures supporting each other and finding ways to balance together. Deep
breathing and meditation, as well as good humor are fundamental to the
practice. BE CONNECTED.
60 – 75 minutes $120
YOGA
A practice to fit your needs is available on the beach or in the spa.
Private or semi-private sessions are available.
Private – $75 Semi private – $60 per person
Group of four -$45 each
Group of 6 – $35 each (beach only)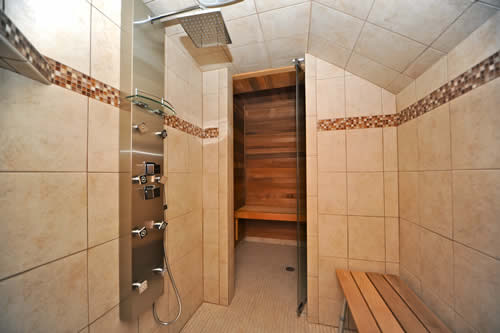 Add-On
(not available separately)
Deep Tissue Plus – $25
Prenatal Plus – $25
Aromatherapy Shower & Sauna (1 person) – $35
Aromatherapy Shower & Sauna (2 persons) – $40
"Life is But a Dream at Elk Cove Inn. We cannot say enough good things about our experience. AND our dog, Luna, was also treated like a princess. The room was cozy and even our shower had a spectacular view of the ocean. The owner is gracious and gave us a wonderful deal mid-week. We will make this a yearly trip now." – Arnold CA, TripAdvisor