Activities Along the Northern California Coast
When you first arrive in the placid little town, sitting snugly atop its ocean cliffs and looking out upon a dazzling sea bejeweled by immense rocks called "sea stacks," it is difficult to imagine its 140 year history. Most people who discover the Elk Cove Inn & Spa expect to be surrounded by the natural beauty of the ocean and rugged coastal headlands and to relax and regain their smiles. There is a surprising list of things to do without even getting into your car. Below are our top suggestions for enjoying your time on the Mendocino Coast of California.
CLOSE TO THE INN
Enjoy a massage.
Find a secluded spot for a picnic.
Mendocino Coast photography opportunities.
Have a barbecue.
Walk or run along the beach.
Explore the coastal tide pools.
Watch for migrating whales.
Observe local birds and take wildlife photography.
Build a beach bonfire at sunset.
Walk to the local art gallery, store, and restaurants.
Learn local history at the Visitors Center.
Read a book under a tree or in the gazebo.
Stay in touch with loved ones via our free Wifi.
Nothing — our return guests' favorite activity.
A SHORT DRIVE AWAY
But getting out and about on this spectacular stretch of northern California can also be rejuvenating because of the incredible variety of activities to awaken all of your senses — feeling the ocean spray from astride a kayak, smelling the forest while hiking or horseback riding, savoring the tastes of local wines, beers and foods, marveling at the views from atop the lighthouses or among the gardens, and just taking delight in the art, music, theater, and festivals so unique to the Mendocino coast.
Most all of these types of activities on this page are within 25-60 minutes drive north or south of the Elk Cove Inn.
Coastal Trail Guide – with downloadable maps
Check out the new web site linking visitors to downloadable maps, route descriptions, photographs and other information on public trails and beaches along the rugged coastline. Coordinated by the Mendocino Land Trust, the new Mendocino Trail Finder is easily located via web browser and can be accessed instantly on any smartphone by scanning the correct QR code.
Unbeaten Path Hiking Tours
Personalized, private tours to meet your needs. They are, literally, your "boots on the ground" visitors center. Want to know what you can do in the area? They can help. Says the owner: "Each tour we offer resonates with us in a personal way. We share this with our guests to give them a unique perspective of this wonderful, magical region. Our testimonials have one thing in common: Our tours provide our guests with an incredible experience and the DESIRE TO RETURN!"
B Bryan Preserve
We are a private preserve actively committed to the breeding and preservation of African hoof Stock. Our various species of zebra, giraffe, and antelope range from critically endangered to endangered, and range in large, open fields on our property in Point Arena, California. We are currently offering different tour options, including Self-Guided Car Safaris, VIP Tours, and Guided Tours.
The most popular activities are listed below with convenient links or phone numbers for more information.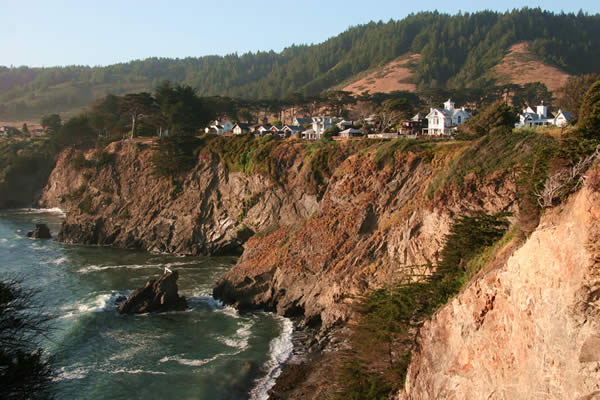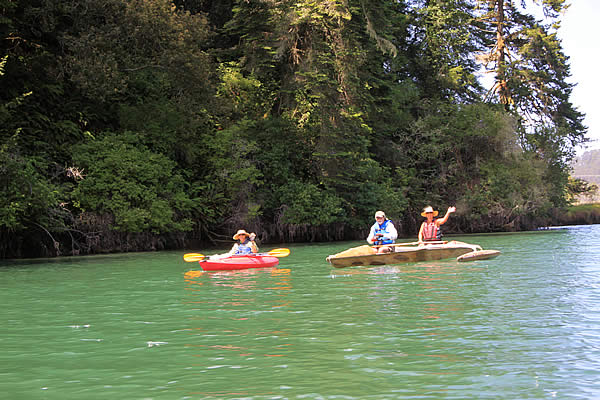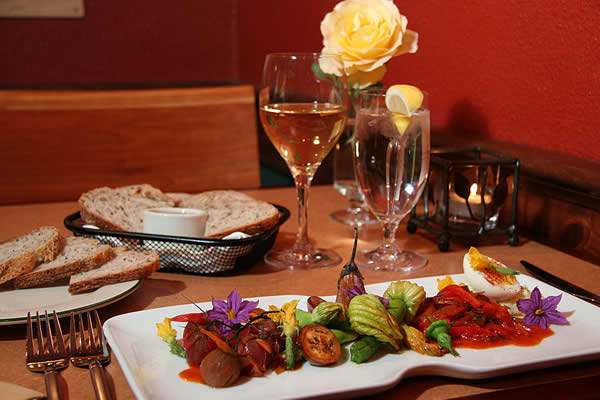 Restaurants
There are restaurants along the Mendocino Coast to satisfy nearly everyone's tastes. Advance reservations are rarely necessary. Our innkeepers will help you with menus and reservations after you arrive. There are a couple of small casual restaurants within walking distance of the Elk Cove Inn. Fine dining is close by in Albion (15 minutes north) and Little River (20 minutes north) and Mendocino offers a wider variety of restaurants within a 25 minute drive. For more info link to: https://visitmendocino.com/listing_type/places-to-eat-and-drink/
Wineries and Breweries
Within a 30-40 minute drive inland the Anderson Valley has 25-40 vineyards and tasting rooms offering world-class wines and a memorable wine country experience. The Elk Cove Inn & Spa innkeepers are all well versed on the wineries and are happy to provide you with a tour map, tasting coupons and a picnic basket (you provide the food) so that you may enjoy a day of tasting the wines of the Anderson Valley. – https://www.avwines.com/
And for those who are fans of artisan craft brews, at both the North Coast Brewing Company (40 minutes north in Fort Bragg) and Anderson Valley Brewing Company (30 minutes east in Boonville) the gardens are the spot for relaxing beer tasting.
Shopping and Galleries
From Gualala to Fort Bragg, visitors will be delighted when exploring the many small shops and galleries offering splendid works of art, dazzling jewelry, whimsical crafts and unique gifts and home décor. For more info: https://visitmendocino.com/listing_type/things-to-do/shopping/
"RELAXATION! My wife and I spent three nights at the Elk Cove Inn – what an amazing place to get away and RELAX! We settled in our first evening and didn't move the car until after we checked out. The Inn sits up on a bluff overlooking the cove. It's a short walk to the beach or town. There are several places on the property with strategically placed chairs or benches to sit and watch the ocean and listen to the surf crash. We loved the hearty buffet breakfast served every morning in the dining room. Our room, the Baywatch, was dated, but very comfortable. The staff was friendly and left us alone. There were several places to eat within walking distance for lunch and dinner, including the Inn's pop-up French restaurant "Chez Marie". Our meal at the Inn from Chez Marie was AMAZING! We will definitely go back." – Clinton C., TripAdvisor