Mendocino Coast Lodging Specials
BOOK DIRECT for the BEST RATES on the Internet
Book your stay at Elk Cove Inn by using our ONLINE BOOKING page or by calling 707-877-3321.
Others (like Expedia, Booking.com and TripAdvisor) claim to have the best rates for Elk Cove Inn. Be assured, they don't!
Not only do we have the best rates, we offer personalized concierge services, and, at times, room upgrades.
You can also take advantage of the special offers below.
So BOOK DIRECT and save!!!

September Only: 10% Off Sale!
Plan a vacation to Elk Cove Inn during one of the most beautiful months of the year!
There's lots to do … wineries to visit, have a massage, take a hike … and so much more.
Plan to stay 2 or more midweek (Sun-Thu) nights and get 10% off your entire stay!
Offer includes:
+ Free bountiful champagne breakfast buffet each morning.
+ Happy "2 hour" each afternoon with complimentary "make your own" cocktails, wine and snacks.
+ A welcoming gift basket with our homemade cookies, fruit and a split of Husch wine.
+ Ocean rooms have dramatic Pacific views.
+ All rooms offer free wifi, silky soft bathrobes, private bath, most have TV, microwave, Keurig coffee machine and refrigerator.
+ Take advantage of our European day spa with a nice discount.
+ Private beach access.
+ Close to 35 wineries, redwoods, lighthouse, Stornetta Public lands or spend your day at the inn "doing nothing"!
Fine print:
* Call to book: 1-800-275-2967 or book online.
* Offer does not include weekends or holidays.
* Must mention at time of reservation.
* Must book direct with Elk Cove Inn (not through OTAs – booking & expedia)
* Cannot be combined with other specials or discount.
* Must book and stay during the month of September 2019.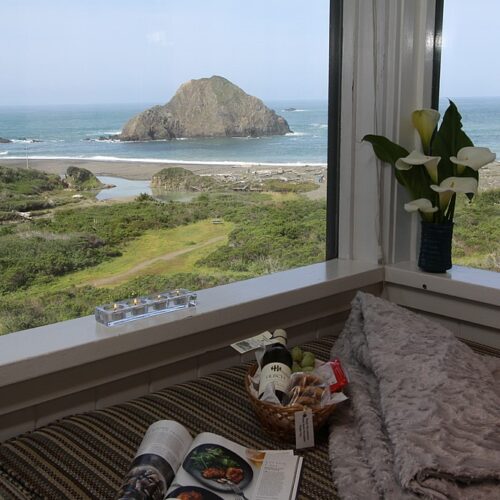 Be Spontaneous and Save!
Do you like to do things last minute? No problem. We like spontaneous people!
Book an available room (Sun-Thu) within 48 hours of arrival … and we will give you 10% off of your one night stay.
Want to stay two nights? Great! We'll give you 15% off (Sun-Thu). Just remember to book no more than 2 days ahead of your arrival.
Fine Print
Must mention "Spontaneous Traveler" when booking your stay. New reservations only.
Excludes weekends, holidays, and special events and cannot be combined with any other offer.
Gift certificates may not be used with specials.
BOOK ONLINE OR CALL 1-707-877-3321
Saturday Morning Yoga @ Elk Cove Inn
We welcome you to join the Elk Cove Inn & Spa Yoga Class every Saturday from 7 to 8am. $15 charge per person. Guests and non-Guests included in this special offer. Mats available for hire @ $2. (Must register Friday evening or prior.)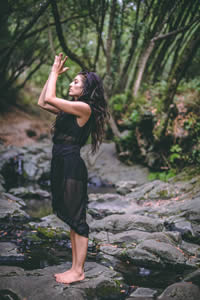 Natalie's Yoga class aims to facilitate a self-empowering experience where breath, intention, connection and joy find their edge, in a safe, non-competitive, and compassionately centered environment. Natalie's style encourages you to become embodied in your breath, physicality, and energetic flow with a renewed sense of creativity, grace and curiosity.
Natalie offers a regenerative yoga practice to cultivate strength, flexibility and space in the body/mind, evoking self-awareness and soulful resonance. Class illuminates the journey of aligning with your self-inquiry, honor, worth and meeting yourself with supportive contemplation and inspired action further expansion~ a retreat into the physical and energetic landscape of YOU, welcoming an exploration of the interconnectedness of your being, each other and to the vastness of the universe at large.
Class is inspired by Natalie's background in Hatha, Vinyasa, Ashtanga, Bikram & other embodiment practices:
She is accredited as a 500hr RYT, Certified ZUMBA & BUTI instructor and serves the ever-evolving course of humanity with integrative somatics, bodywork, massage, dance, 'alchemy of transformation~personal development through soulful alignment' and the art of ritual for self love + care.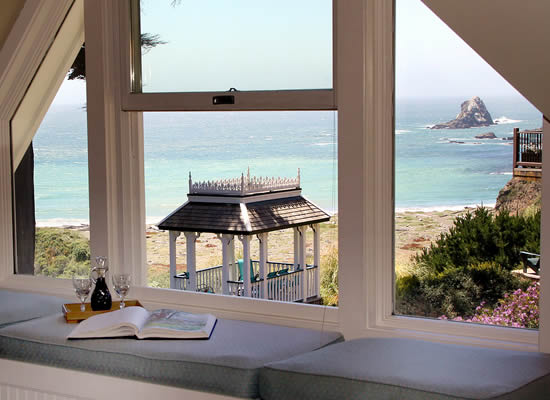 Welcome New Guest Special
To introduce newcomers to the treasure and magic that are the Elk Cove Inn & Spa, we're offering first-time visitors a complimentary, 1 or 2 -price point room upgrade based on space available at check-in.
Plus a $100 Coupon toward a future visit when you book 2 nights or more in any ocean view rooms.
Coupon will be valid for one year and will be transferable.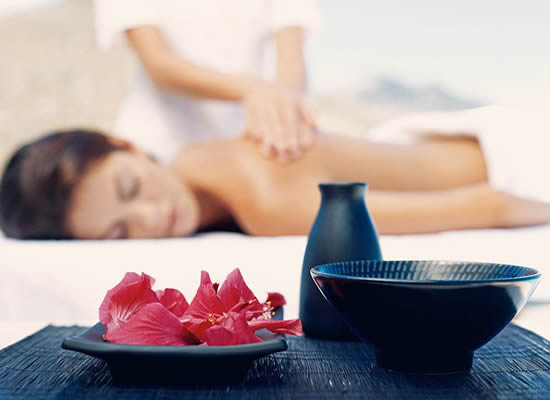 Coastal Indulgence Spa Getaway Package
Relax and reconnect as you save!
Indulge in a Couples Renewal treatment at our intimate Day Spa.
A 1 1/2 hour session that includes a tandem massage, a private aromatherapy steam shower and sauna.
All this comes with two nights deluxe lodging accommodations.
Select an Ocean View Room
$795 (May-Oct) & $695 (Nov-Apr)
-OR-
Select an Ocean View Suite
$895 (May-Oct) & $825 (Nov-Apr)
Cannot be combined with other specials and does not apply to weekends or holiday periods.
Must call to book: 1-800-275-2967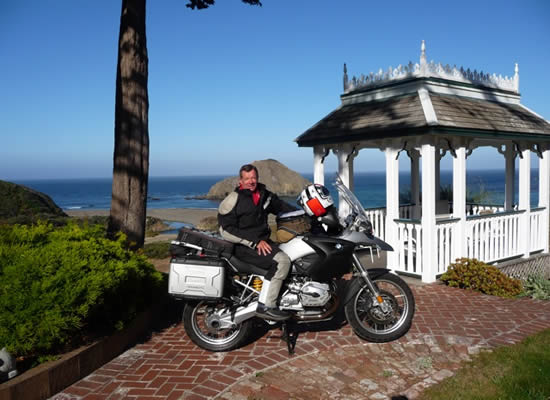 MOTORCYCLE & BICYCLE SPECIAL
Planning a 2-wheeled trip down the magnificent Pacific Coast Highway? The Elk Cove Inn & Spa has a deal for you. We know it is hard to plan ahead just how far you travel each day. That works great for us. Call in the morning or just stop in and ask what is available.
You will receive 15% off garden view room rate and 25% off ocean view room rate weekdays – 15% on Saturdays.
Included are a gourmet champagne breakfast, complimentary afternoon wine and "make your own" cocktails with appetizers and a welcome basket of wine, homemade cookies and fruit. Our ocean front inn has easy access to the beach and plenty of safe off road parking.
"Peace and Beauty! I cannot imagine a more incredible and relaxing experience then Elk Cove Inn. We were immediately upgraded to a full view room (midweek), Surfsong, everything it's name implies; falling asleep to the sounds of surf while watching the sun set over the ocean! Staff, food, environment, hiking, beds, trails to beach and tide pools are exceptional! Only 30 minutes from a fun day in Mendocino and ocean-bluff hiking trails. I normally prefer to try new places, yet this was my third time staying here and I definitely plan to return!" – Santa Rosa CA, TripAdvisor