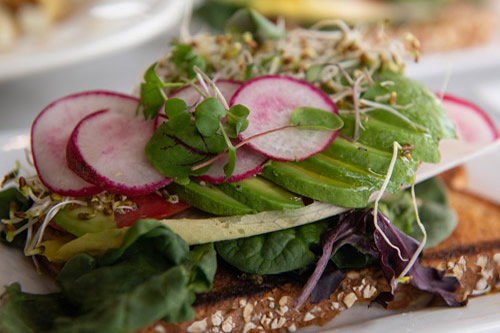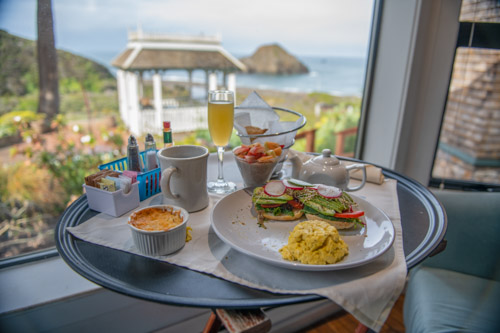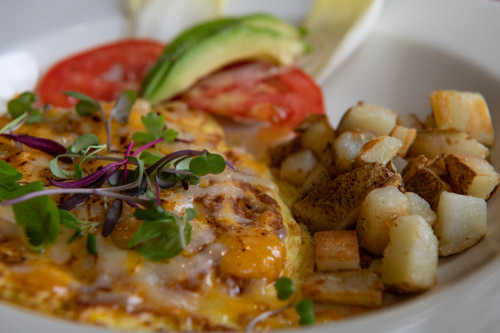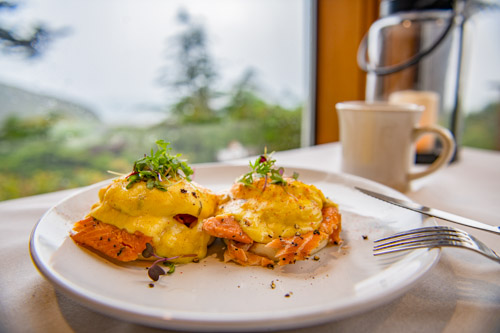 During your stay at Elk Cove Inn, enjoy a beautiful breakfast spread brought to your front door or on our deck (weather permitting) overlooking the Pacific ocean.
We serve our gourmet breakfast everyday from 8.30am to 9.30am.
The morning meal features a diverse and delicious assortment of choices–from decadent eggs benedict or seasonal omelets made using eggs from our own hens; to yogurt with seasonal fruit; to homemade waffles; to a croissant and muffin basket; and so much more.
Find full menu here on the breakfast order card
Featuring:
Thanksgiving Coffee
Homemade yogurt, granola and honey
Homegrown vegetables and herbs
Gloria, Jackie and Pim's Eggs (our own hens)
Home-smoked locally-caught Chinook Salmon
We have thought of everything! You can find multiple gluten free, dairy free and vegan options on our menu like our blueberry chia cup, avocado toast and vegan veggie omelet.
All selections are made the night before and returned to the innkeeper by 6pm. If you plan on arriving after 6pm, let us know so we may place your order for you.
"I really enjoyed my weekend in the wave watcher room. The view was just beautiful. The staff are the best! The food good. I really enjoyed eating breakfast and watching the ocean waves in my room. I also got to meet the beautiful Bella the dog. All in all a great experience." – Michelle Johnson, Google Review