Wedding & Receptions
Imagine an enchanted Northern California Coast Wedding. Standing with your beloved under the gingerbread roof of the gazebo with the Pacific Ocean spreading out to the horizon beyond is an unforgettable setting for that most special moment. Who wouldn't want to be married here on the Mendocino Coast? It's soulful, very romantic. You take away with you a gift that lasts the rest of your life.
This California Coast bed and breakfast is ideally suited to one of life's big moments. There are two options:
An intimate elopement, a small ceremony or a micro wedding. You let us know your preferences and Elk Cove Inn will handle all the details of your special day – officiate, photographer, champagne, cake, flowers. (See packages below.)
Or, if you choose to take care of your own arrangements, you may pay a site fee and we will provide you a list of local Mendocino Coast service providers. A two-night minimum stay and rental of all 16 rooms is required. Ceremonies can include up to 40 people.
Elopement & Wedding Package
INTIMATE ELOPEMENT PACKAGE
$1,990
Whether you have been planning to elope or you suddenly decide you want to get married on one of the most romantic coast, the Intimate Elopement package provides an effortless and budget friendly yet complete option for you and your partner.
The package includes:
Site fee, 10 hours of wedding planner $500
Set up and Break down cost $60
Champagne toast $60
1 hr photography $600
Officiant $400
Bridal bouquet and Boutonniere $250
Wedding Cake $120 (8-10 pieces)
This package can accommodate up to 8 guests plus the couple. Package does not include lodging. Two night minimum booking required. Guests not staying at the inn will incur an additional fee of $25 per guest.
We require a 50% deposit on lodging and package as a deposit. Room rates vary. Call 7078773321 option 1 for week days for best rates.
Optional add-on
Hair $225.00
Make-up $225.00
Lashes $30.00
Extra person make-up $100.00
Musician 1 ½ hr $200
Videography starting at $1600.00
Dinner starting at $75.00 per person
Cocktail Hour starting at $35.00 per person
MICRO WEDDING
For the micro wedding we offer lodging, a wedding venue and food and beverage options all in one place. We offer this option for weddings up to 60 guests while lodging a total of 40. With this option you can tailor your own package choosing from different vendors to fit your dream and your budget.
Please email us at weddingsandspa@elkcoveinn.com or call us at 707-877-3321 for more details on pricing.
Vendor options include:
Officiant
Photographer
Videographer
Florals
Cake
Hair & Make up
Musicians
Mobile Bar (for alcohol over 18%)
DJ
Bonfire set up
Equipment rentals
Shuttle services/Valet service
ELOPEMENT TO WEDDING PACKAGES INCLUDE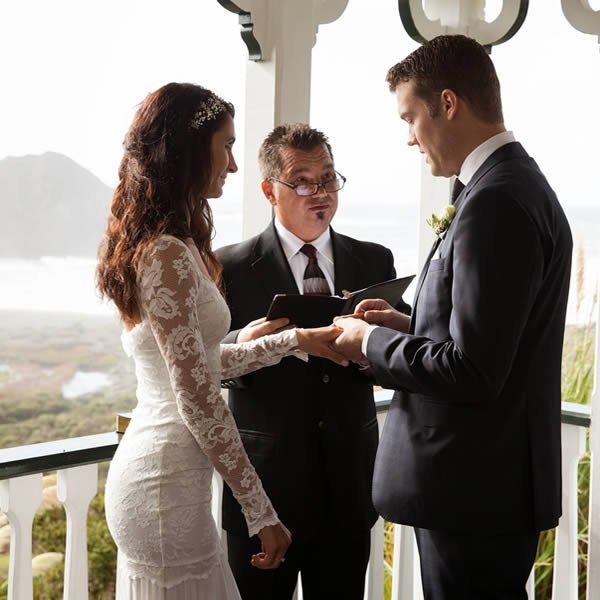 Wedding Ceremony in the Gazebo.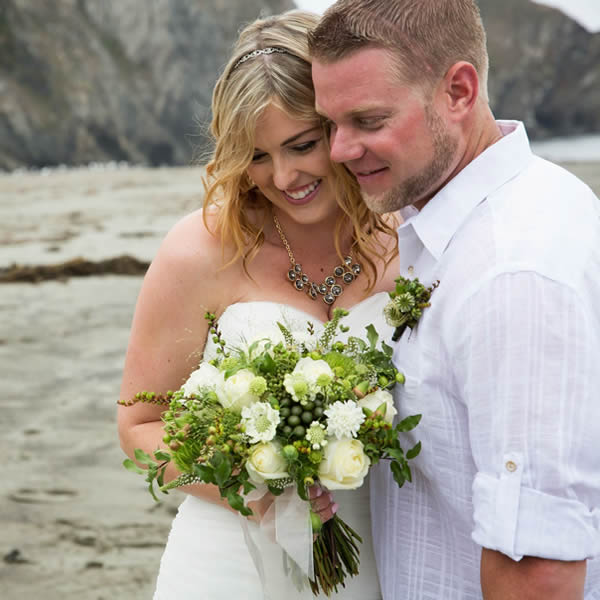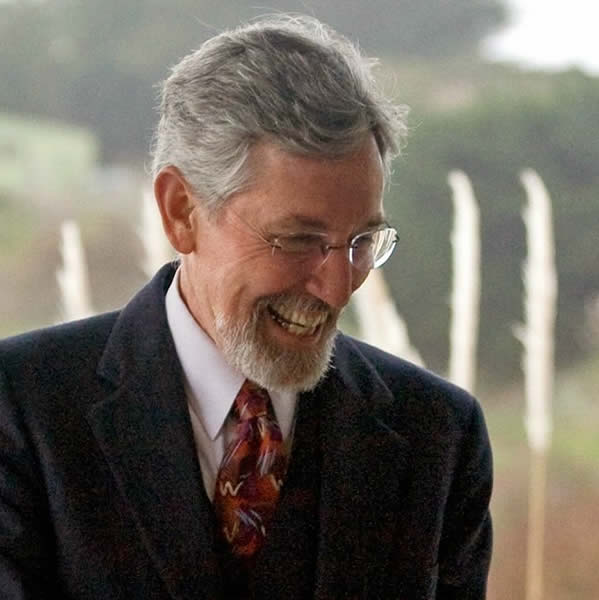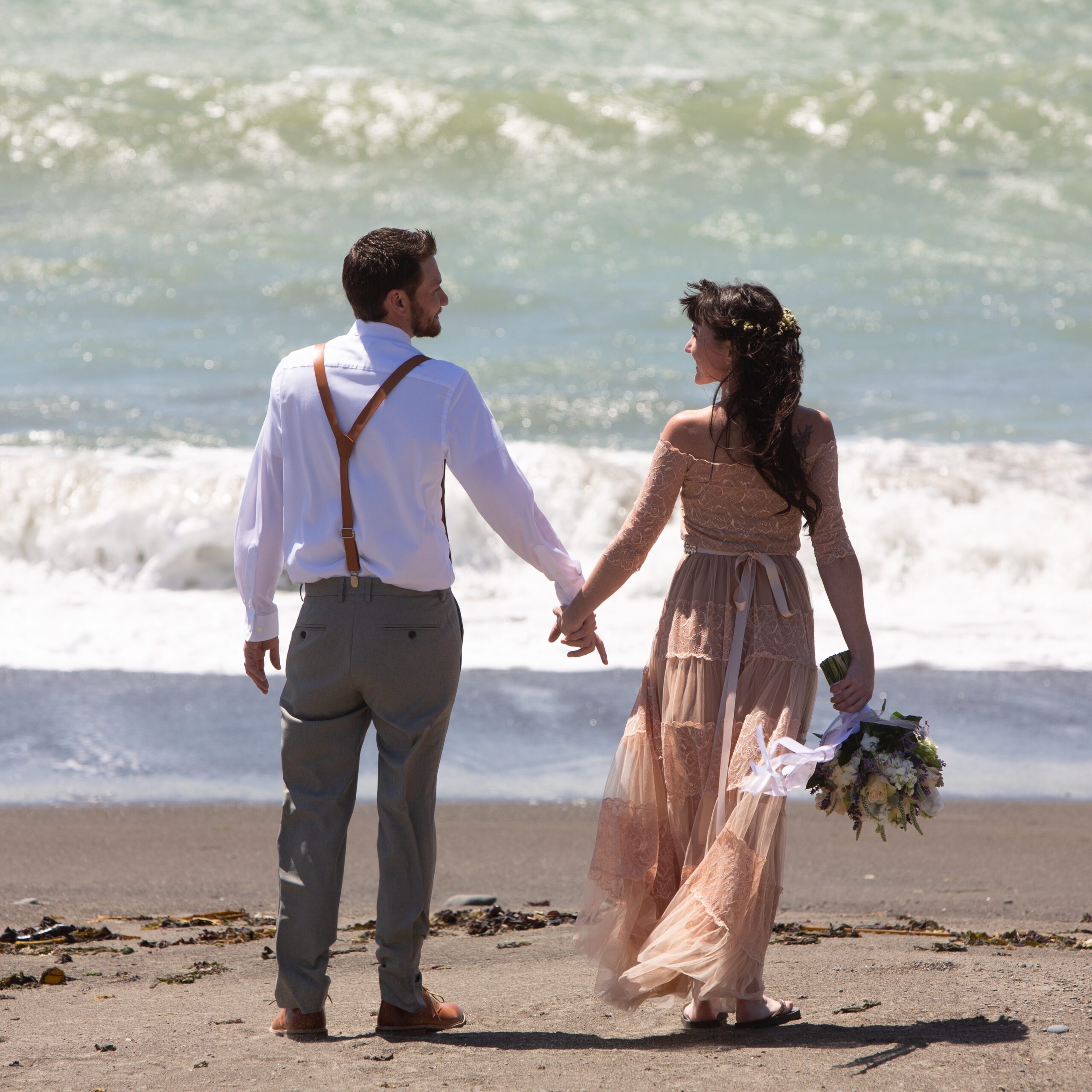 Photography
Our photographer will provide for you a 1 hour on site color photo session plus 10 hours editing. Final images are digital delivery. You may arrange for extra time (added cost) if you wish. We also have videographers available.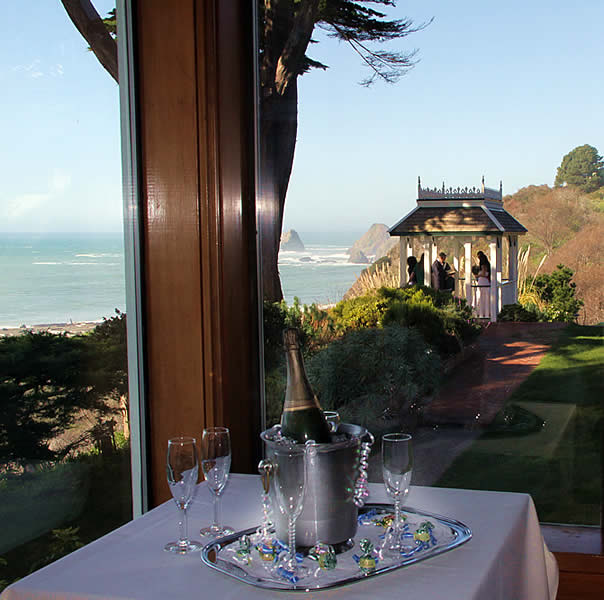 Champagne Tray
One bottle of Anderson Valley sparkling is provided
along with all the decorations.
Additional bottles may be added for larger groups.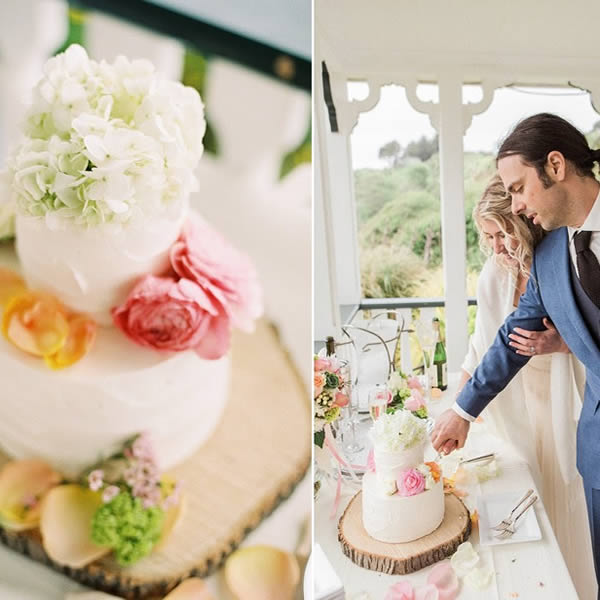 Cake
Choose one of our pastry chef's designs.
Cake usually serves one delicious piece per person.
You may opt for a larger cake at a small additional charge.

Accommodations
And best of all the bride and groom receive two nights lodging in one of our luxury Jr. Suites.
Depending on the "Wedding Package" additional rooms are included for family and friends.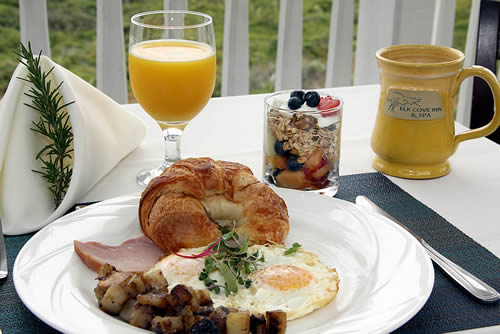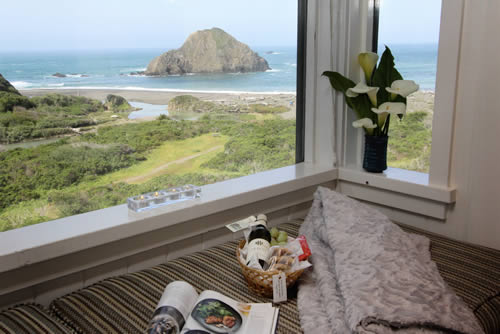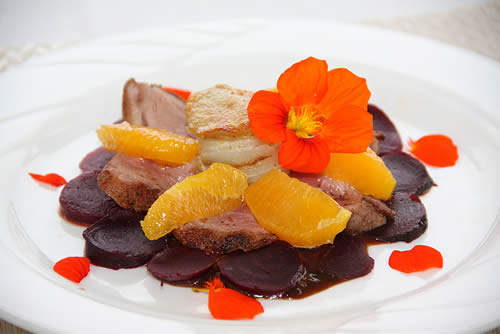 Champagne Brunch, Gift Basket & Optional Dinner
Also included is a champagne brunch each morning.
And don't forget the gift basket with wine, fruit, and our very special homemade chocolate chip cookies.
Our chef would be pleased to prepare dinner for you and your guests upon request. (Additional cost)